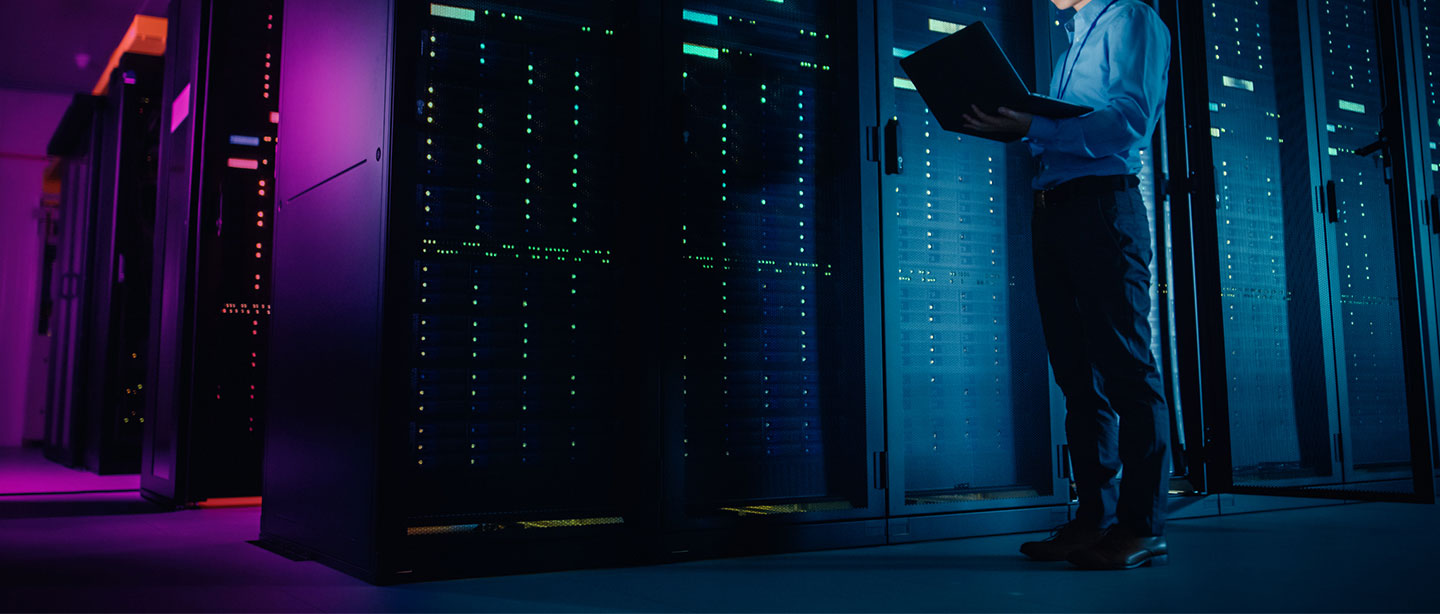 CREATING A COMPETITIVE ADVANTAGE THAT INCREASES WITH TIME.
Overview
Our investment strategy is to create an aligned network that allows us to leverage the synergies of technology, data and power.
We are investing in 4IR technology because the market is at a once-in-a-generation inflection point, uniquely primed to utilize these technologies, and in turn create outsized returns on lower-risk technology investments.
We will be investing in data centers because our technology companies' and customers' demand for data will create opportunities to backstop these investments.
We will be investing in oil & gas fields because the power demand from data centers will require low-cost, reliable energy that again will be backstopped by our data center investments.
BUILDING THE INDUSTRY'S FIRST FULL-STACK TECHNOLOGY PLATFORM.
Our investment methodology begins with technology—specifically, technology that impacts the oil + gas industry.
We believe that the 4IR will bring transformation that will exceed the scale of the shale revolution to this industry. Where fracking created efficiencies that allowed the US to become an energy independent nation and drove oil prices from $120 to $60/barrel, the 4IR will create increasing efficiencies from IoT, AI, edge computing, and blockchain.
Contact
IN EVERY ENCOUNTER, THE FIRST MOVER DEFINES THE ENGAGEMENT